Relieve your final exam stress with dogs!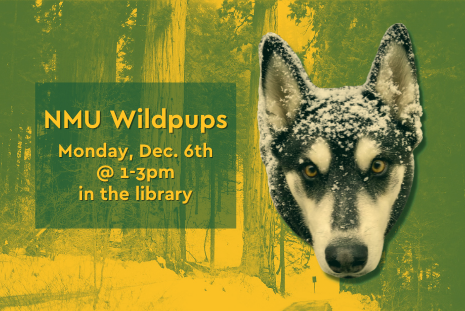 Dec 6 01:00 pm to Dec 6 03:00 pm
The NMU Wildpups will be back on campus for the last time this Fall Semester 2021! This will be the last chance of the year to meet these sweet pups. Students, faculty, and staff are welcome to enjoy time with these licensed therapy dogs. There will be a volunteer opportunity in which participants take part in a research study and answer survey questions that will help grow the field of Assisted Animal Therapy. Respondents have the chance to enter the drawing to win a $100 Amazon gift card.
For more information and to RSVP, check the Hub: https://thehub.nmu.edu/NURS/rsvp_boot?id=1151855