Red Cross Blood Drive in Lydia M. Olson Library
Wed., Jan. 29, 2020, 10:00am - 4:00pm
Jan 29 10:00 am to Jan 29 04:00 pm
You can give the gift of life. Free t-shirts available for everyone who signs up to donate!
UPPAA Speakers Bureau Presents
Deborah K. Frontiera—Author of The Chronicles of Henry Roach-Dairier, Living on Sisu:
The 1913 Union Copper Strike Tragedy, and others
Seminar Title: "Describing Your World"—Maximizing the Role of Setting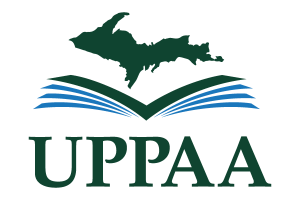 Apr 7 07:00 pm to Apr 7 08:30 pm
No matter what you write, fiction or nonfiction, it happens somewhere. Your readers need to know about that "somewhere" in an interesting way as it's needed—not too much, which ends up in boring description, and not so little that readers don't know where they are or when in history you've put them. Award-winning author, Deborah K. Frontiera, has published works in many times, places and genres. Her experiences may help you with your own settings.
In this workshop, she will cover:
Inventing entire fantasy worlds

Research issues for historical pieces

Points to ponder for contemporary settings

How much and how little to include

Some of the more interesting experiences she's had with her settings
About the Author
Deborah K. Frontiera grew up in the western U.P. From 1985 through 2008, she taught in inner-city public schools in Houston, TX. This was followed by several years in Houston's WITS (Writers In The Schools), program where she was a writer-in-residence at several elementary schools guiding young people in creative writing. A "migratory creature", she spends spring, summer, and fall in her beloved U.P. and the dead of winter in Houston, Texas, with her daughters and grandchildren. Several of her books have been honor or award winners. She has published fiction, nonfiction, poetry, children's books, and numerous articles for the Marquette Monthly. She also edits the newsletter for the Upper Peninsula Publishers and Authors Association. For fun, she enjoys hiking, swimming, kayaking and reading. For details about her many books and accomplishments, visit her web site: www.authorsden.com/deborahkfrontiera .
About the Upper Peninsula Publishers and Authors Association (UPPAA)
The UPPAA was founded in 1998 as a non-profit 501(c)2 corporation with the goal of educating and empowering authors of the U.P. Among its outreach programs are a Speaker's Bureau, a contest for young writers (grades 5 to 12), and an annual journal The U.P. Reader.