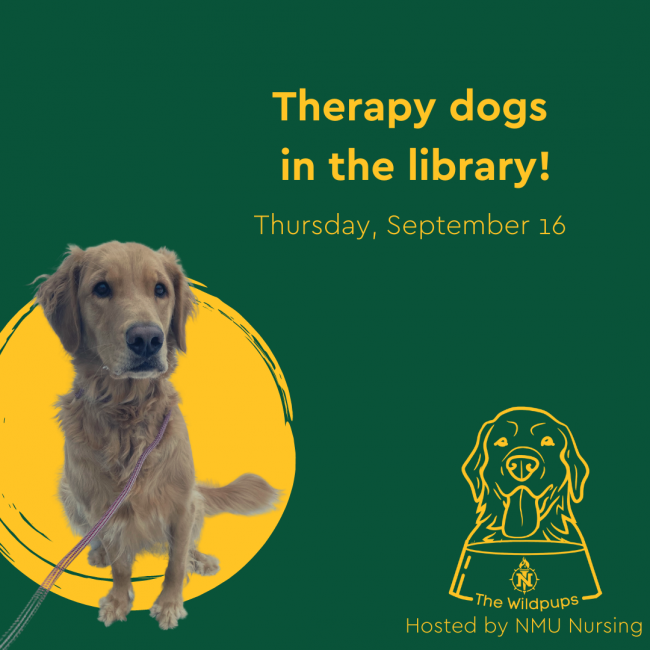 Sep 16 05:00 pm to Sep 16 07:00 pm
The Wildpups are a part of NMU's new Animal Assisted Therapy program. If you miss your pup back at home or need a way to ease the anxieties that come with being a college student, the Wildpups are here to help. Students and faculty are welcome to enjoy time with these licensed therapy dogs.
There will also be a volunteer opportunity welcome for anyone to participate in research to help grow the field of Animal Assisted Therapy. Surveys will be available to fill out at the event, and those who participate are entered into a drawing to win an Amazon gift card! Registration is unlimited, and everyone is welcome to come.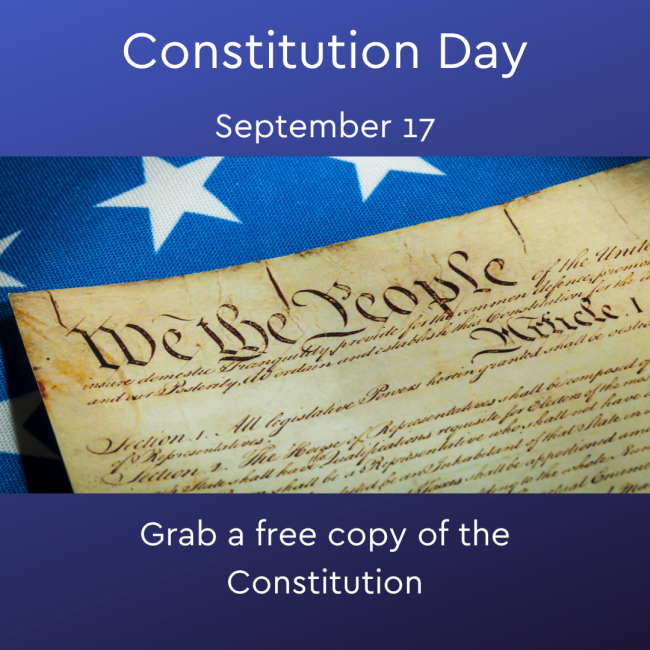 Sep 17 07:30 am to Sep 17 05:00 pm
In acknowledgement of Constitution Week, the Lydia M. Olson Library is offering free copies of the Constitution. Stop by to grab your copy.
Related events: 
Dr. Carter Wilson's lecture on "Critical Theory, Critical Race Theory and U.S. Constitutional Law". The lecture will take place on Friday, September 17th at 3pm and is open to all.