News & Announcements
The library study rooms are closed until further notice. All existing reservations have been canceled.
If you are seeking a place to attend an online class, we recommend sitting on the library main floor and using your own…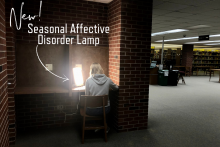 Thursday, October 22, 2020
We have a new seasonal affective disorder lamp or S.A.D. lamp here at the library! It was donated by the student government, ASNMU, or Associated Students of Northern Michigan University.
If you are interested in checking this…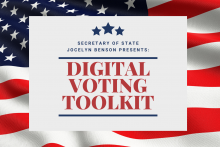 Thursday, October 08, 2020
Michigan Secretary of State Jocelyn Benson has created a Digital Voting Toolkit to help make it easier and more accessible for people to vote. Some of the topics on the page include: Voting Early, a Safe Voting Guide, and How to Return…