News & Announcements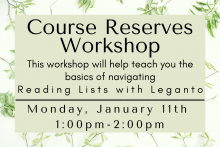 Tuesday, January 05, 2021
There is an upcoming workshop dedicated to requesting and managing online reserve materials using the Leganto Reading Lists.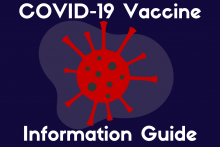 Monday, December 21, 2020
Use our compiled list of COVID-19 vaccine resources for the most up-to-date information, while avoiding misinformation.
Thursday, December 10, 2020
The Lydia M. Olson Library begins a curbside pickup service.