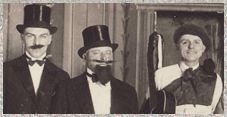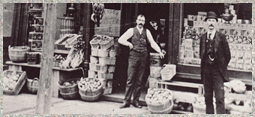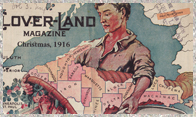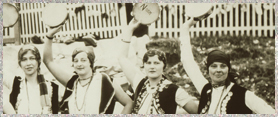 Bibliography for the English
The following items are housed at the J.M. Longyear Research Library.
Jenkin, Hamilton A.K. The Cornish Miner
Call Number: 622.0942 J41

Abstract: About mining in Cornwall, no mention of U.P. mining. Includes chapters of different mining jobs, Cornish home life, and different eras of mining.
---
Marquette County Historical Society. Cornish Americans
Call Number: Pamphlet File 305.8

Abstract: Newspaper clippings from The Mining Journal about Cornish Immigrants in the U.P. Also contains clippings from various other magazines and publications.
---
Marquette County Historical Society. Pasties
Call Number: Pamphlet File 641.59

Abstract: Newspaper clippings from the Daily Mining Journal about the Cornish Pasty. Also includes clippings from other publications.
---
Rowe, John. The Hard-Rock Men: Cornish Immigrants and the North American Mining Frontier
Call Number: 338.2 R79

Abstract: Page 62-96 History of Cornish mining in the Upper Peninsula and across America. Other chapters include a look at Cornwall, why the Cornish came to America, and other big U.S. mining sites.
---
Rydholm, Fred. Cornish Wrestling – A U.P. Sport
Call Number: Harlow's Wooden Man Vol. 20 #1

Abstract: This article on Cornish Wrestling in the Upper Peninsula discusses different styles of wrestling and a few well-known wrestlers.
---
Sherry, Gertrude Uren. Lake Angeline: A Cornish Mining Location
Call Number: Manuscript Case

Abstract: History of the Lake Angeline community in Ishpeming. The author Describes the community and her house, holidays, wash days, what they ate, and events in town.
---
Thomas, Herbert. Cornish Mining Interviews
Call Number: 942.37 T36

Abstract: Published in 1896. Document contains interviews with Cornish miners. Pages 33-48 mention Upper Peninsula mining. Other interviews are on a variety of topics, mining engineering, and underground photography.
---
Todd, Arthur Cecil. The Cornish Miner in America
Call Number: 622.2 T56

Abstract: Pages 114-151. Talks about Keweenaw Peninsula mines. Also talks about many mining locales across America. Includes a lot of great photographs of Cornish miners.
---