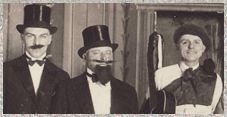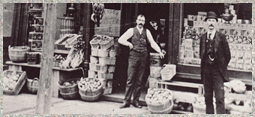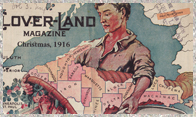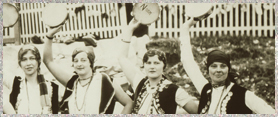 Bibliography for the Italians
The following items are housed at the J.M. Longyear Research Library.
Germain, Peggy. Tinsel and Tears
Call Number: 977.4995 G31

Abstract: Description of the Italian Hall incident. Includes history of the two Italian halls, history of Calumet, Unions, a list of people who died in the incident, an interview with a witness, and other information related to the incident.
---
Magnaghi, Russell. Miners, Merchants, Midwives: Michigan Upper Peninsula Italians
Call Number: 305.8 M27

Abstract: Thorough history of Italians in the U.P. Includes census data, information on churches, organizations, culture, miners in Gogebic County, and Italians in Marquette county.
---
Magnaghi, Russell. Early Italians In Marquette County: Phillip Marchetti and Batista Barasa
Call Number: Harlow's Wooden Man Vol. 18 #3

Abstract: History of two of the earliest Italian settlers in Marquette County. Both Marchetti and Barasa were influential in the Upper Peninsula.
---
Magnaghi, Russell. Italian Newspapers In The Upper Peninsula
Call Number: Harlow's Wooden Man Vol. 19 #1

Abstract: History of Italian newspapers published throughout the Upper Peninsula. Mentions Il Minatore Italiano, La Sentinella, and La Nostra Terra.
---
Various Marquette County Italian Societies. Italian Lodge Material
Call Number: Archives (See Italian Lodge Finding Aid)

Abstract: Materials from these four societies Italian Mutual Benefit Society of Giuseppe Mazzini, Ancient Order of Druids Negaunee circles 2 and 3, Tuscan Society of Giuseppe Giusti, Italian Society Beneficial of the Duke of Abruzzi, and Legion of the Knights of Romulus of Calumet.
---
Marquette County Historical Society. Italian-Americans
Call Number: Pamphlet File 305.8

Abstract: Newspaper clippings from The Mining Journal about Italian Immigrants in the U.P. Also includes clippings from various other magazines and publications.
---