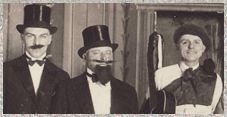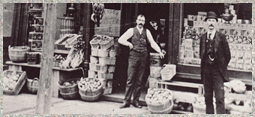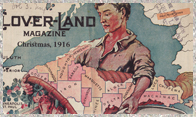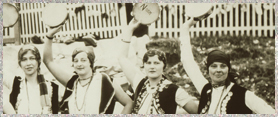 Bibliography for the Various
The following items are housed at the J.M. Longyear Research Library.
Anderson, James. Ethnic Groups in Michigan
Call Number: 305.8 An2e

Abstract: Articles about many ethnic groups in Michigan, past and present. The articles are somewhat brief and usually include history of the group. There is also a section of maps that contains data on ethnic groups in Michigan broken down by county.
---
Boyer, Kenyon. Early Racial Groups in the U.P.
Call Number: Manuscript Case

Abstract: Stories of various families from various ethnic groups in Marquette. Includes a paragraph or so on most of the early ethnic groups in Marquette.
---
Chase, L.A. The Chase Interviews
Call Number: 920 N82

Abstract: Over 350 residents of Marquette County talk about their immigration to Marquette, how they arrived in Marquette, and other personal tales.
---
Dorson, Richard. Bloodstoppers & Bearwalkers
Call Number: 398 D7381

Abstract: Folklore of the Upper Peninsula. Includes tales from local people about Indians, Europeans, mining, lumberjacks, and other Upper Peninsula topics/figures.
---
Gauthier, Medard. History of Negaunee, 1855-1873
Call Number: Manuscript Case

Abstract: First hand story of Negaunee from 1855 through 1873 from an immigrant living in the village. A very detailed account about pioneer life in Negaunee and the hardships they faced.
---
Graff, George P. The People of Michigan
Call Number: 325.2 G75

Abstract: In depth articles about the different ethnic groups in Michigan. Articles on Germans, English, Danes, Finnish, Swedes, Italians, and several others
---
Magnaghi, Russell et al. Immigrants in Mqt. County 1910 Federal Census
Call Number: 305.8 Im6

Abstract: Statistics of Immigrant groups and their jobs in Marquette County. Includes information on ethnicity as well as job titles. Information is sorted by township.
---
Marquette County et al. Historic Resources of the Iron Range in Marquette County, Michigan, 1844-1941
Call Number: 977.496 H62

Abstract: A history of iron mining on the Marquette Iron Range. Many articles/essays on iron mining as well as other industries related to iron mining. These include logging and explosives manufacturing. Also includes articles on immigrant groups, schools, churches, and organizations in Marquette County.
---
Michigan Pioneer and Historical Society. Historical Collections
Call Number: 977.4 M58p V.11

Abstract: Depiction of miner life in the U.P. Page 170 talks about early Marquette and the plank road. 175+ has a depiction of miner life in the copper mines of the Upper Peninsula.
---
Marquette County Historical Society. Ku Klux Klan
Call Number: Pamphlet File 322.4

Abstract: Newspaper clippings from The Mining Journal regarding Ku Klux Klan events in the U.P. Also includes clippings from various other magazines and publications.
---
Vander Hill, Warren C. Settling the Great Lakes Frontier: Immigration to Michigan, 1837-1924
Call Number: 325.4 V28

Abstract: General information about immigration in the U.P. Includes chapters on Germans, Cornish, Dutch, Irish, Scandinavian, Canadians, and others. Includes a good number of photographs and illustrations.
---