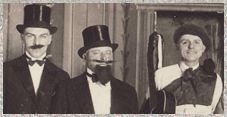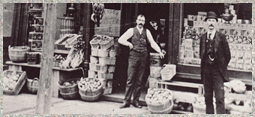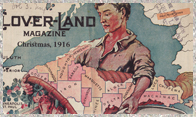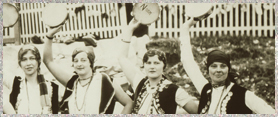 Bibliography for the Irish
The following items are housed at the J.M. Longyear Research Library.
Ancient Order of Hibernians. Ancient Order of Hibernians Materials
Call Number: Archives (See General Index P. 46)

Abstract: Meeting Minutes, Account Ledgers, and Secretary Reports from the Ladies Auxiliary Ancient Order of Hibernians Division 3 of Marquette.
---
Perron, Wes. The Irish Side Of It
Call Number: Harlow's Wooden Man Vol. 7 #3

Abstract: Article about John O'Neill and his wife Helena Oakes, two Irish settlers who came to Marquette in 1855.
---
Rajner, Rick. The Irish in Michigan's Iron Industry During the Later Nineteenth Century
Call Number: Manuscript Case

Abstract: This manuscript contains a history of Irish immigrants in the Upper Peninsula, why the Irish came to the Upper Peninsula and how they made a living here.
---
Voelker, John; Rankin, Ernest. What Happened To The Irish; Dennis Hogan
Call Number: Harlow's Wooden Man Vol. 9 #2

Abstract: In the first article Mr. Voelker discusses various aspects of Irishmen in Marquette during his early days. The second article talks about Dennis Hogan, a police officer in Marquette during the early 1900s.
---